Is Motorcycle Insurance Important?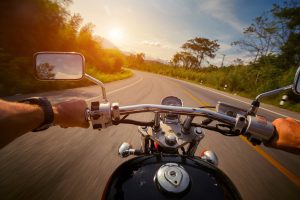 Even though you might think that a motorcycle, however small it is, is not necessary, you need to think twice. Motor vehicle insurance is very important as it covers you in the event of an accident, or loss. In almost all countries, there is a regulation that requires all motorcycles to have insurance for them before driving on public roads.
Is Motorcycle Insurance Important?
Motorcycle insurance is not only important, it is also mandatory in the UK. So, if you are purchasing a motorcycle, be ready for some extra costs in the way of insurance that will incur.
First, it will cover all your expenses in case of an accident. Damage on your motorcycle and injuries to the driver and other road users will be fully compensated in case of an accident. You will also be compensated when your motorcycle is stolen, vandalised or destroyed by fire. Second, it is illegal to ride a motorcycle in the UK without insurance. This is in accordance with the 1988 Road Traffic Act that requires all motorists to be insured against their liability to other road users.
So, unless you have declared your motorcycle is out of public roads via a SORN (Statutory Off Road Notification), you are required to have insurance.
Types of Motorcycle Insurance
There are three basic types of insurance. They include;
(a) 3rd Party – This is the minimum insurance as prescribed by law. It covers injuries and damages to 3rd parties only.
(b) 3rd Party, Fire & Theft – This is the same as 3rd Party insurance but additionally, it covers your motorcycle in case of theft or fire.
(c) Comprehensive – This is the best insurance and also, most the expensive. However, it is worth it as it covers your motorcycle, rider, and passenger as well as accidents that involve 3rd parties.
Having motorcycle insurance is not an option; there is a minimum insurance that is required by law. So, after you have purchased your Piaggio motorcycle, make sure you purchase at least a 3rd Party insurance before you start using the motorcycle.