The Beverly 350 SportTouring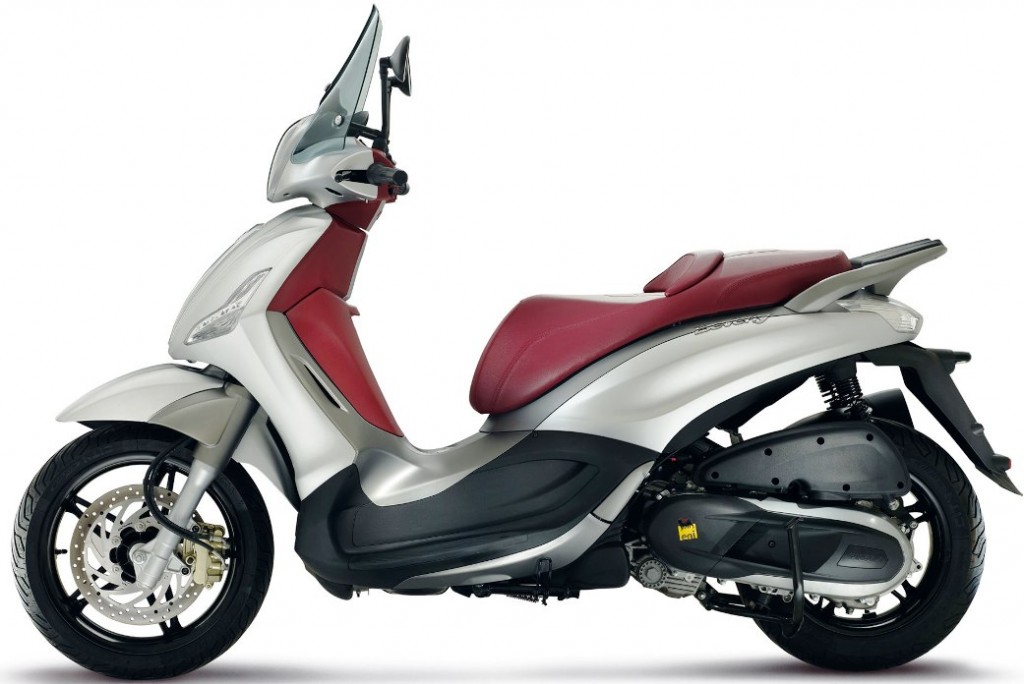 The Beverly 350 SportTouring is a tall-wheeled scooter that is reckoned to be the best tall-wheel scooter in the market. It packs some of the best features and technology in the motorcycle world. With a robust 330cc engine and CVT transmission, it delivers outstanding performance and is very economical. If you are looking for power, then this is your bike.
Key Specifications
Engine: 330cc. 4-stroke engine
Power: 32.8Hp @ 8,250Rpm
Starting: Electric
Transmission: CVT
Fuel consumption: 3.6 L/100Km
13 litres fuel tank
Popularly known as the BV 350, this scooter boasts a compact and rugged design. Besides, it is lightweight to give riders the ability to maneuver easily to beat traffic. It comes with a spacious and nicely stitched seat for comfort and aesthetics respectively. Under it, there is a lockable compartment and is top box ready. For riders comfort and protection, the Piaggio included a windshield that has been nicely fitted to the handlebars.
The Piaggio BV 350 is powered by a four-stroke 330cc engine that is very easy to maintain. In fact, it is among the scooters with the longest service interval. Besides this, it has an advanced EFI system that greatly boosts its efficiency which makes it an easy-to-run motorcycle. When it comes to transmission, Piaggio used the popular automatic CVT transmission which makes this bike ideal for learners. For a smooth ride, the BV 350 has been engineered with high-quality ASR traction and an ABS system for traction and control during acceleration.
The dashboard is equally packed with an analogue speedometer, fuel gauge, temperature gauge, odometer, and clock. For its security, you can take advantage of the inbuilt anti-theft immobilise and the mounted security loop.
What We Liked – The BV 350 is a great motorcycle because of its power and efficiency. Besides, it has very low emissions and is Euro 3 Compliant.